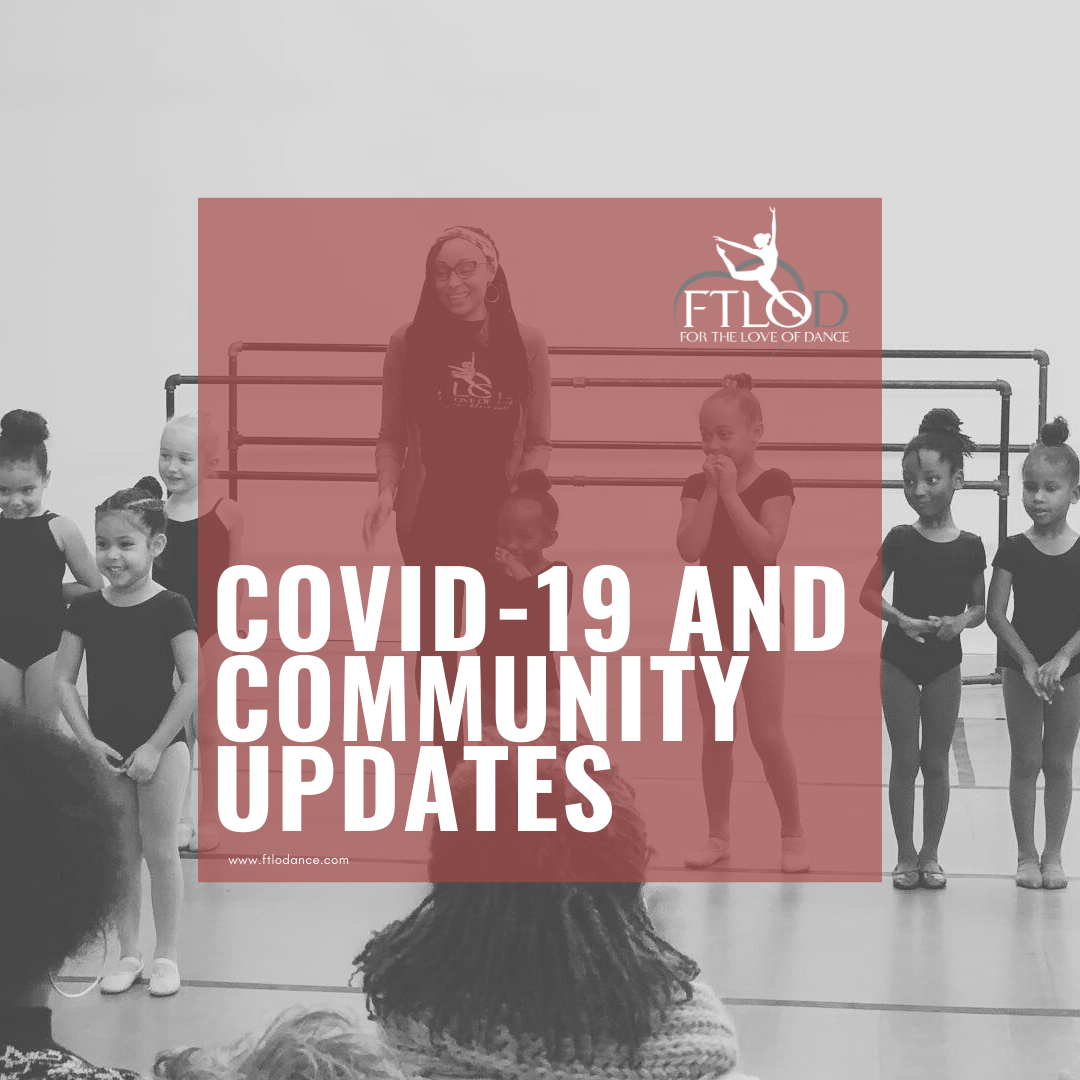 08 May

COVID-19 and Community/Studio Updates

UPDATE! FTLOD studio re opens – Sunday, June 14th! Welcome back dancers and parents. We've missed having you!
IN PROGRESS
We are offering VIRTUAL dance classes for students. Our leadership and creative team is committed to preserving the value and integrity of our program. Find this on YouTube or our recent Zoom links. Email us to be added here fortheloveofdanceftlod@gmail.com
PLANNING
When we're allowed to re-open the studio for in-person classes, we will be implementing an aggressive, effective cleaning process to ensure all student and parent safety.
-Class times may slightly change to accommodate best practices. Please stay up to date on any messages via text or email. -All attendees will be required to have a temperature check and sanitize hands.                                                                              -All surfaces, from top to bottom, will be deep cleaned and sanitized, according to the EPA's best practices.
-All students and parents will be required to wear a mask and keep 6 feet from each other while in the studio.
-Any student feeling symptoms of illness MUST stay home.
-Tissues, gloves, hand sanitizer, cleaning wipes and other supplies will be readily available.
-Limit the amount of guardians or parents dropping students off.
-No more than 6 toddlers and 9 older students will be in a class, with additional equipment to aid in social distancing. We do not have infants.
-Classes will stop mid- session for regular hand-washing.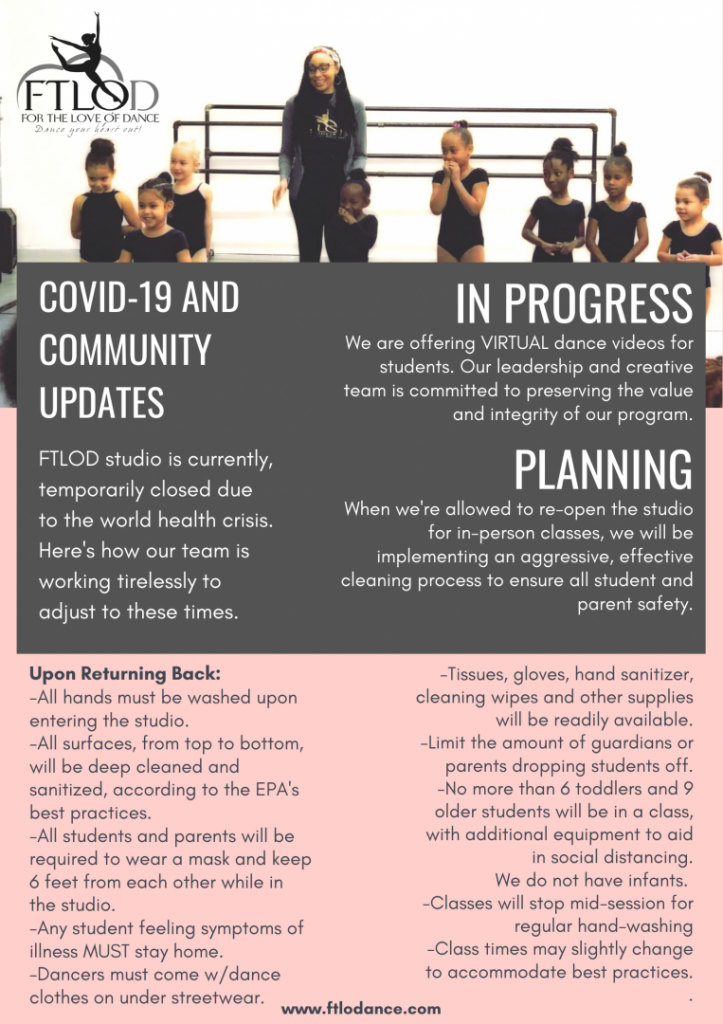 Click image to download.