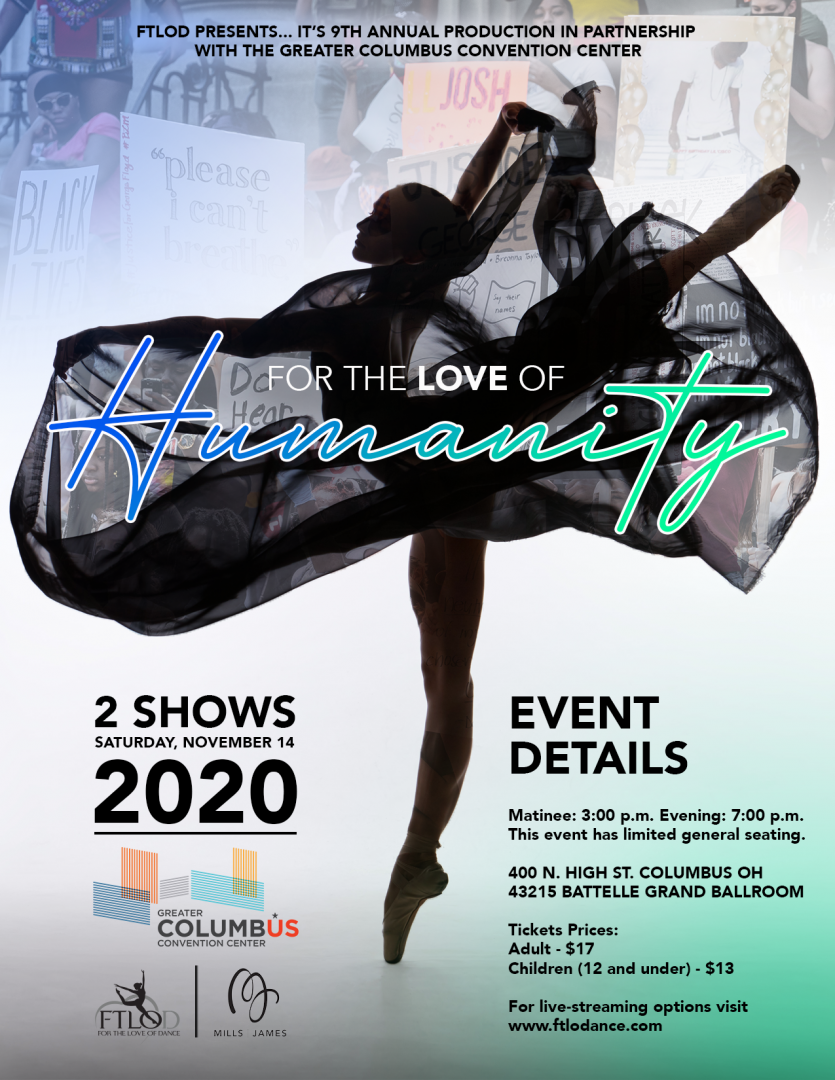 03 Oct

Purchase Your For The Love of Humanity Tickets Here!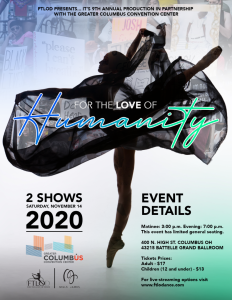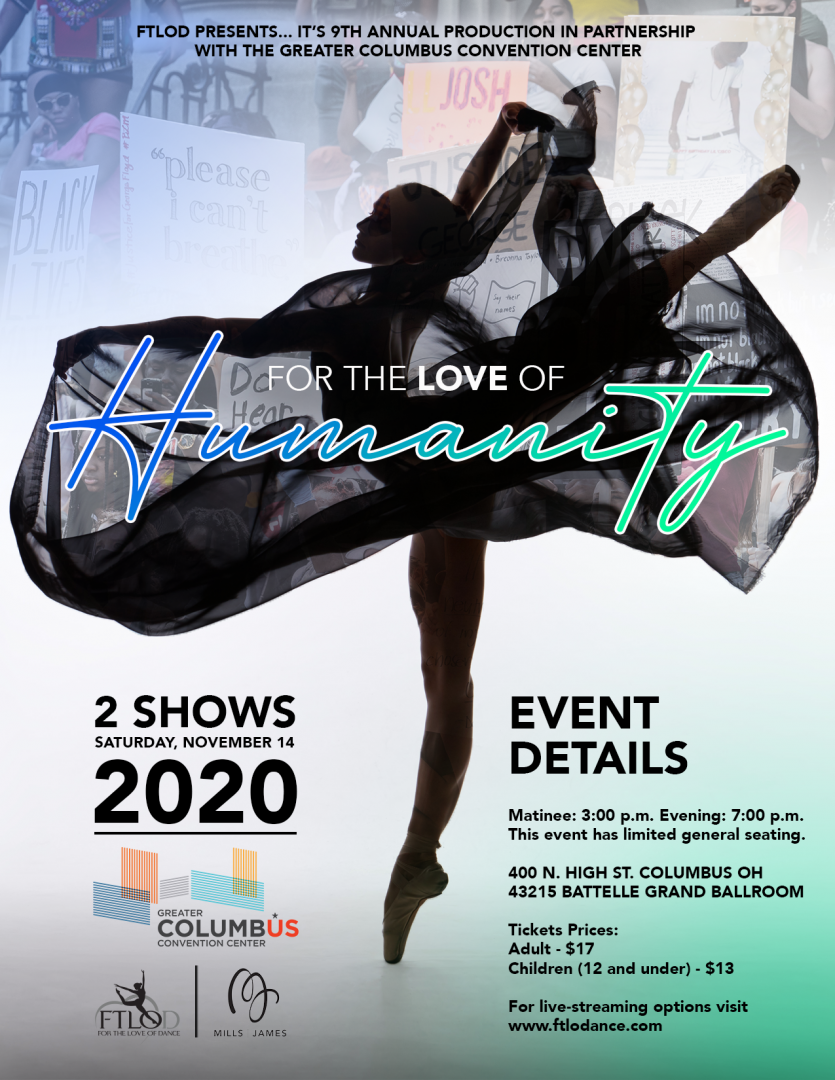 Join us for our 9th annual production,
For The Love of Humanity! 
When: Saturday, 11/14 at the Greater Columbus Convention Center!
Description: An artistic expression of dance arts, in effort to bring a
greater sense of awareness to societal issues affecting our communities.
Matinee: 3 PM
Evening: 7 PM
Tickets: $13 Youth | $17 Adult
*Limited seating is available. COVID-19 Restrictions and Rules apply.
Purchase Your FTLOH Tickets Today on EVENTBRITE! 
---
PLEASE READ*
We are following strict social distancing guidelines and taking additional precautionary measures. If you are exhibiting signs of fatigue or illness, please refrain from attending.
LEARN MORE* below about how our partners at the GCCC are helping to slow the spread. Please be informed!
https://columbusconventions.com/about/coronavirus-information/
COVID – 19 SAFETY PROCEDURES*
• Temperature checks for all attendees
• Sanitize hands at the door
• No Mask /no entry (Please wear a mask to be permitted in, no exceptions)
• Once seated, guests must remain seated until intermission (unless otherwise an emergency).
• Guests will be seated 6ft a part
---
VENUE | PARKING | OTHER
Venue: Battelle Grand Ballroom
Nearest Parking | "2 Options": Ohio Center Garage (500 N. 3rd Street is the best point of access). Another option for parking is the South Garage (50 E. Nationwide BLVD).
Directions for Parking: For parking closest to the venue and event space, please visit here in advance. We recommend you familiarize yourself with these directions in advance.
Please Read carefully –
https://columbusconventions.com/park/directions-and-parking/
Other:
Doors open 30 minutes prior to each show.  
Have additional questions for our team? Email us here info@ftlodance.com
---
SPECIAL THANKS
These times are unprecedented! Special thanks to our partners and sponsors for this event: The Greater Columbus Convention Center, Mills James and Levy Restaurant. We thank you for your support in understanding our mission of raising awareness for key social issues. By supporting our cause, you also help us to shine a light on the growing opioid crisis, social injustices, domestic violence awareness, youth anti bullying & many other important topics. Learn More about our mission and community give back program here – https://ftlodance.com/community/