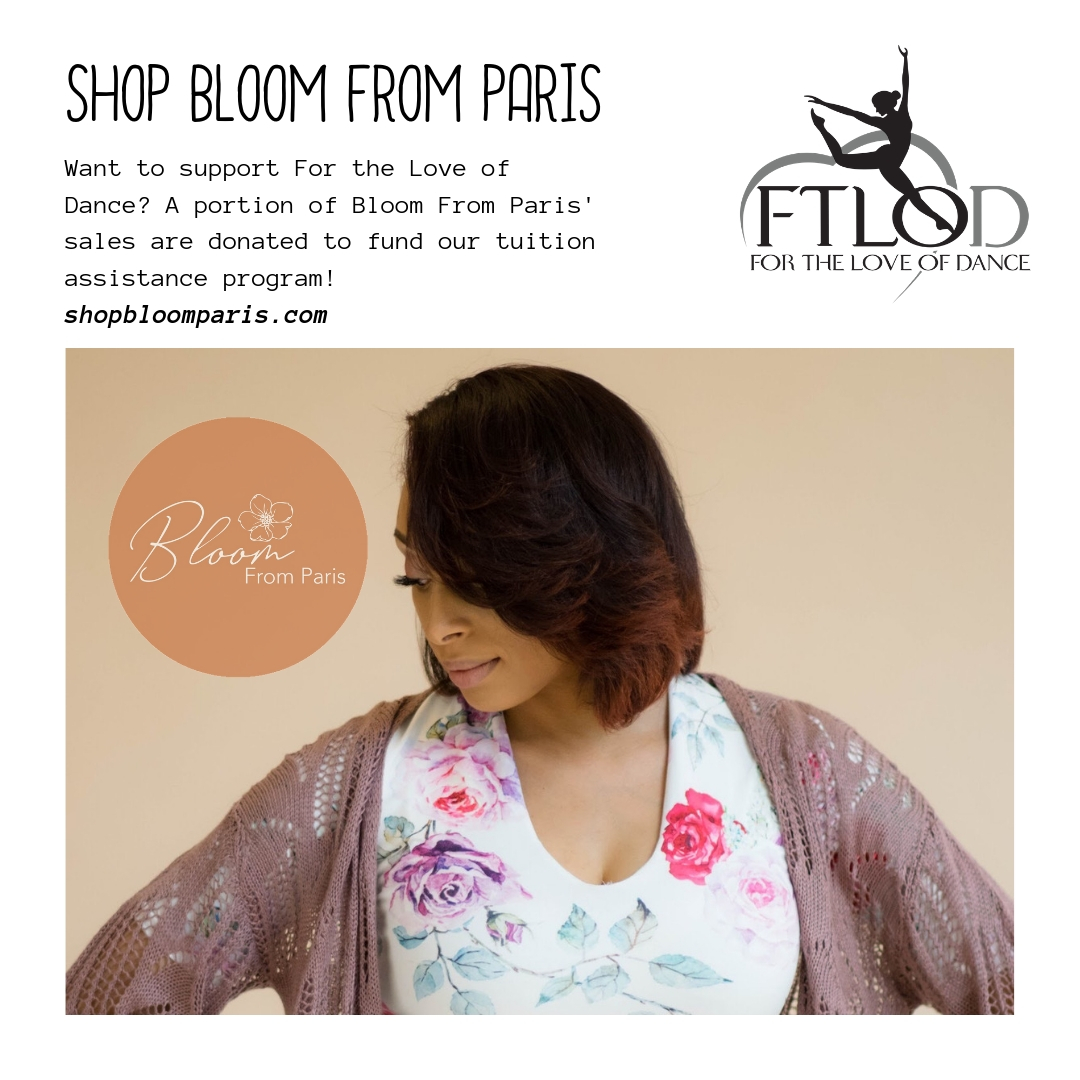 29 Nov

Support FTLOD and our Tuition Assistance Program!

Want to support For the Love of Dance? A portion of Bloom From Paris' sales are donated to fund our tuition assistance program!

Reminder: You can also donate directly to FTLOD here. Every donation is put towards the betterment of our school for the sake of our students. We appreciate each and every donation we receive. Thank you to every donor and sponsor!