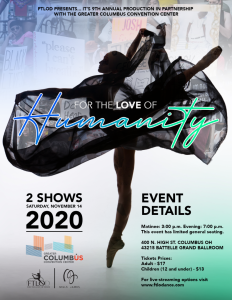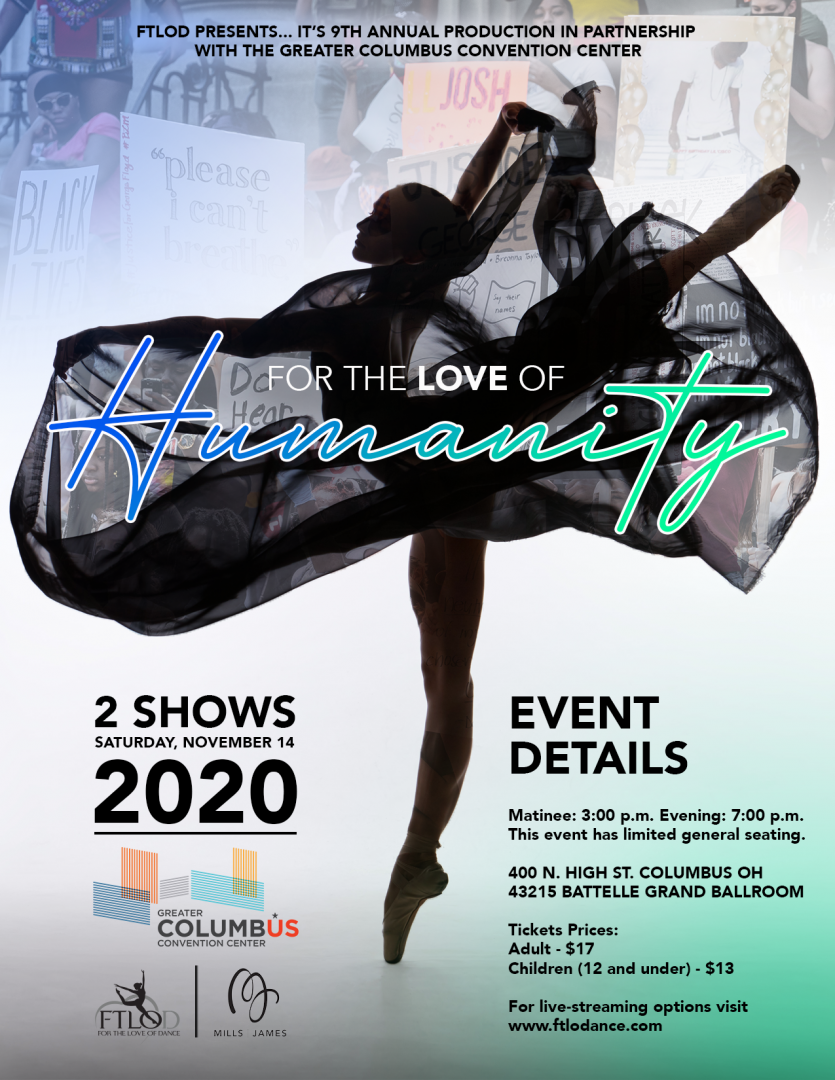 Join us for our 9th annual production, For The Love of Humanity in partnership with the Greater Columbus Convention Center, Mills James and Levy.
We are following strict social distancing guidelines and taking additional precautionary measures. If you are exhibiting signs of fatigue or illness, please refrain from attending.
LEARN MORE* below about how our partners at the GCCC are helping to slow the spread. Please be informed!
https://columbusconventions.com/about/coronavirus-information/
---
Will this be a hybrid event? YES. This means you have the option of attending in person (while seats/tickets last) or in person.
Continue to read if interested in purchasing a ticket to our Livestream or in person options.  There are two separate links on Eventbrite.
Please be sure to read all the details before purchasing tickets.
When: Saturday, 11/14 at the Greater Columbus Convention Center!
Description: An artistic expression of dance arts, in effort to bring a greater sense of awareness to societal issues affecting our communities.
Matinee: 3 PM
Evening: 7 PM
Tickets: $13 Youth | $17 Adult | $16 Hybrid
Limited seating available. COVID-19 Restrictions and Rules apply. LEARN MORE HERE*
IN PERSON
BUY Your FTLOH Tickets Today on EVENTBRITE!
LIVE STREAM